Lagos Lights Up The World!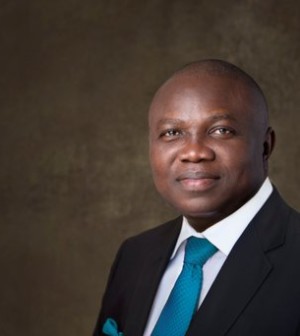 By Betty John | Canada
Barely three years after Chimamanda Adichie's "Half of a Yellow Sun" (directed by Biyi Bandele), starring Chiwetel Ejiofor, Thandie Newton and Nigeria's sweetheart, Genevieve Nnaji, made waves at the Toronto International Film Festival (TIFF), Nigeria returned to the global film festival this year on a grander scale.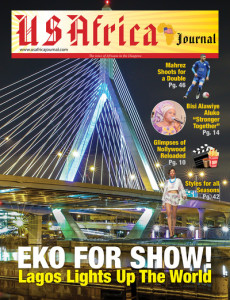 Unlike previous years, when Nigeria's participation was limited to one or two films with ties to the country, Lagos (representing Nigeria) came to this year's edition loaded to the hilt with an arsenal of eight critically acclaimed films featured at TIFF's City to City program.  With these movies heralded as "gutsy new works by contemporary directors living and working in one of the world's biggest film industries," the city of Lagos, Nigeria's "center of excellence," thus became the first city in Africa to be featured in the special segment of this global film festival.
Cities featured in the past were London, Tel Aviv, Istanbul, Buenos Aires, Mumbai, Athens and Seoul.  According to festival organizers, City to City showcases filmmakers living and working in a selected city, regardless of where their films are set.
The "City to City: Lagos" lineup paraded an eclectic mix of themes, styles and genres that included 93 Days, 76, Taxi Driver, Okafor's Law, and Oko Ashewo (Taxi Driver).  Others were The Wedding Party, Arbitration and Green, White, Green.
The event drew the usual galaxy of Hollywood stars and film industry aficionados from all over the world, giving the often-maligned Nollywood a much-needed opportunity to showcase its new direction to a global audience.
For an industry bogged down by an unflattering perception of its products in terms of quality, technical and artistic details, this year's exhibit at TIFF showed that something good can come from Nollywood after all.   At the end of the eight-day movie marathon, the message from Lagos to the global film industry was loud and unambiguous:  Nollywood is on the rise!  The new Nigerian films are breaking loose from the shackles of low-budget, poor quality productions which had been the industry's bane since it exploded onto the scene.
Hence, weeks after the curtains came down on the eight-day event, film critics and audiences alike are still applauding Nollywood's big leap forward.
With eight films, Lagos succeeded in changing the often-disparaging narratives about Nollywood: In place of the usual songs of scorn for an industry notorious for quantity over quality, a new song of hope and promises is now in the air in Canada and the United States.
Earlier this year, TIFF's Artistic Director, Cameron Bailey, who also curates the City to City segment captured the mood succinctly. "Lagos is unique," he said.  "A new generation of filmmakers is emerging to both advance and challenge Nollywood.  Bigger budgets, greater artistic ambition – the new cinema of Lagos is bold, exciting, and ready to take its place on the international stage."
And Lagos lived up to its billing.  Side by side with several other films from around the world, Lagos held its own on the international stage.  Nigeria's flagship city didn't just put up a show, it turned out to be the showstopper at a revered global festival of sight and sound.